587 Crucible Tilting Melting Holding Furnace
Melting rate: 130 kg - 350 kg/hr.
Holding capacity: 340 kg – 587 kg.
Customize service is available in full range of sizes.
Automatic Combustion system is available in diesel、LNG and heavy Oil.
Electric flat wire heating system is available as well.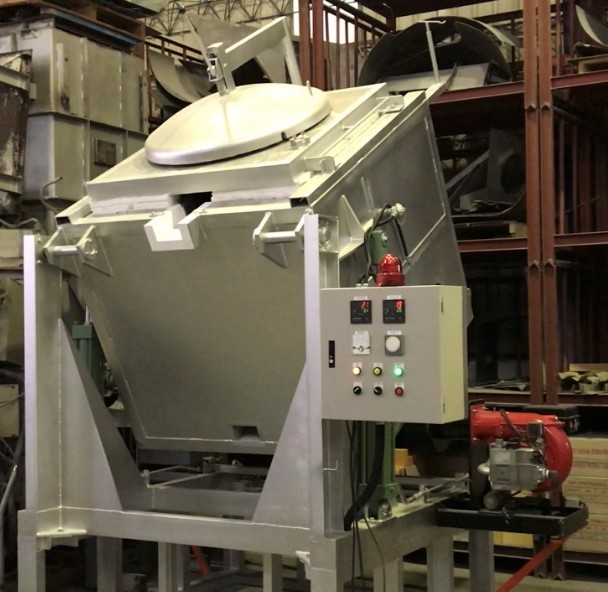 Easy Operate 

One-touch automatic tilting system.

Furnace shell

Solid sturdy steel furnace shell.

PID Controller

Automatic temperature control box.
Fast Melt

Italian FBR fast melting burner.

Refractories Material

Best quality of firebrick, ceramic fiber and refractory materials.

Environmentally Friendly

Environmentally friendly design.

Dynamic System 

Hydraulic tilting system, easy operation.