Central Tower Zinc Alloys Melting Holding Furnace
Capacity: 1000 kg - 3400 kg.
Customize service is available.
Electric heating system design, safe and environmentally friendly.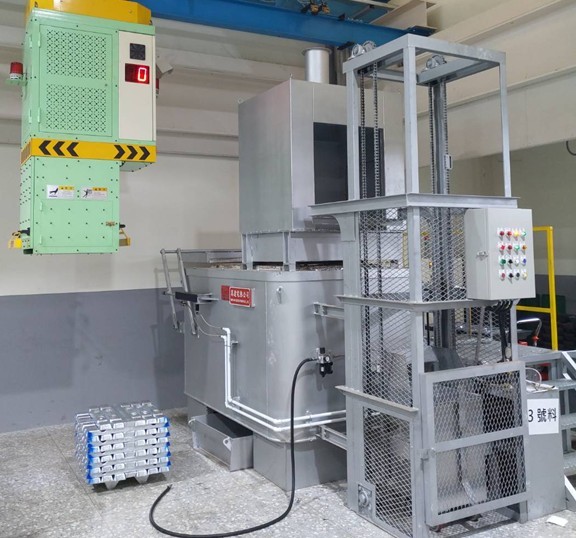 Automatic System 

Automatic loading system, save labour cost.

Save Cost 

Low maintenance, low energy consumption, low oxidation loss.

Furnace shell

Solid sturdy steel furnace shell.
Superior Materials

Best quality of firebrick, ceramic fiber and refractory materials.

Environmentally friendly

Environmentally friendly design.